Meet Abbey
Based in Oakland, CA, Abbey Weitzeil is a four-time Olympic Swimming Medalist and Cal Berkeley Alum.

About Abbey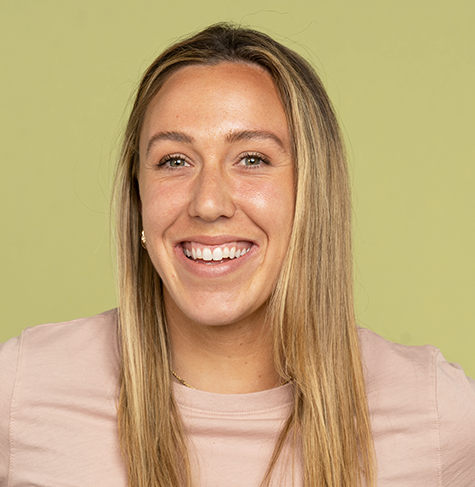 About Abbey
---

SKIN TYPE:   Dry

SKIN CONCERNS:   Inflamed acne

INSTAGRAM:   @abbeyweitzeil

FUN FACT:   She rescued her dogs Weylin and Jax from Hearts for Paw Rescue in Davis, CA.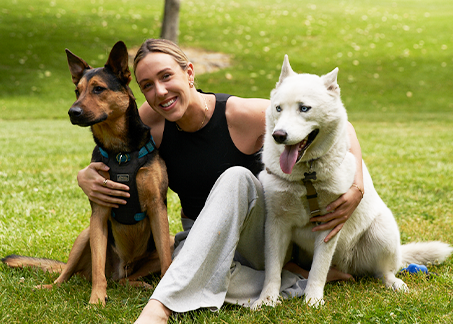 WHEN DID YOU FIRST START EXPERIENCING ACNE?
Since I was young, I've always suffered from backne and in more recent years, breakouts on my face as well. Hours and years in the chlorine pool was negatively affecting my skin and I started to get so self-conscious every time I got out of the pool. Not just physically, but mentally, I was not feeling confident in my own skin.
HOW WAS WORKING WITH AN ACNE EXPERT CHANGED YOUR SKIN?
Working with an Acne Expert was the best thing I ever did! I tried to do it by myself, buying all these different products and that didn't work. I love working with an Acne Expert because I don't know enough about skin care. When I started, learning how to care for my skin was eye-opening. Your skin is always changing—sometimes your routine needs to change; partnering with an Acne Expert is an ongoing relationship.
WHAT IS SOMETHING YOU DO EVERY DAY TO EMBRACE YOURSELF AS YOU ARE?
Having a lot of muscle as an athlete, body type, etc. all comes in one package and so embracing myself as I am is something that I work on every day. Some days are harder than others, but I always try and find something positive about myself, even if I'm not feeling my best.
MORNING ROUTINE
Ultra Gentle Cleanser
Moisture Balance Toner
Antioxidant Peptide Eye Gel
Hydrabalance
8% L-Mandelic Serum
HydraCalm Mask
Ultimate Protection SPF 28
EVENING ROUTINE
Ultra Gentle Cleanser
Moisture Balance Toner
Antioxidant Peptide Eye Gel
Hydrabalance
8% L-Mandelic Serum
HydraCalm Mask
5% Acne Med